Image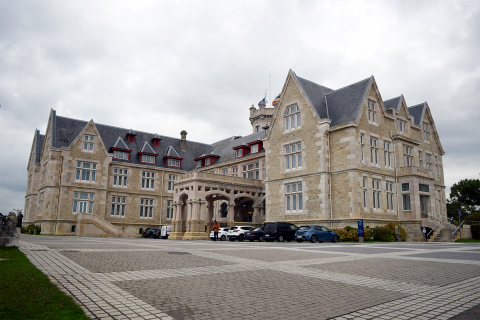 Easter holidays and the coming of agreeable springtime weather have meant that this last April featured an increase in attendance to the La Magdalena enclosure, one of the most emblematic landmarks in Santander. This increase contrasts with last year's numbers, marred by the pandemic: now, the end of sanitary restrictions has brought a widespread increase in the city's tourist activity.  
Data gathered by devices within the premises show an increase in the number of visitors to the enclosure, coinciding with the weekend prior to the start of Easter, and making this the week with the highest visitor traffic at one of the most emblematic and touristic landmarks in the city. 
Days with the highest influx of people were Palm Sunday (the first Sunday of Easter), Holy Thursday and Good Friday, followed by Easter Sunday proper. Thursday and Friday in particular exceeded by far the week's average number of visitors. Most people accessing the premises on Sunday did so between 13:00 and 16:00, whereas those visiting on Thursday and Friday seemed to favour the evening, at 19:00 and 20:00. 
Numbers went down to their normal levels following these days of heavy tourist activity at La Magdalena, the week after Easter Sunday. Not surprising, as the return to work followed the vacation period. This trend continued until the end of April, when the enclosure experienced another increase in visits, particularly on Saturdays and Sundays — with hourly trends similar to the ones mentioned before. 
These devices, capable of measuring the influx of people to buildings as emblematic as La Magdalena, allow the municipality to observe different trends in Santander's tourist attractions and propose future improvements. 
Soon, you'll be able to access all these data both through the Santander Ciudad mobile app and at the Technological Spaces being designed within the Santander Smart Citizen Initiative. This will allow you to know the real-time occupation of emblematic buildings and landmarks, so that you may choose the best time to visit. 
Here at the Santander City Council, we continue working with you in mind, hoping to offer you not only this tool but also all the others being developed within the Initiative.