Santander SmartCitizen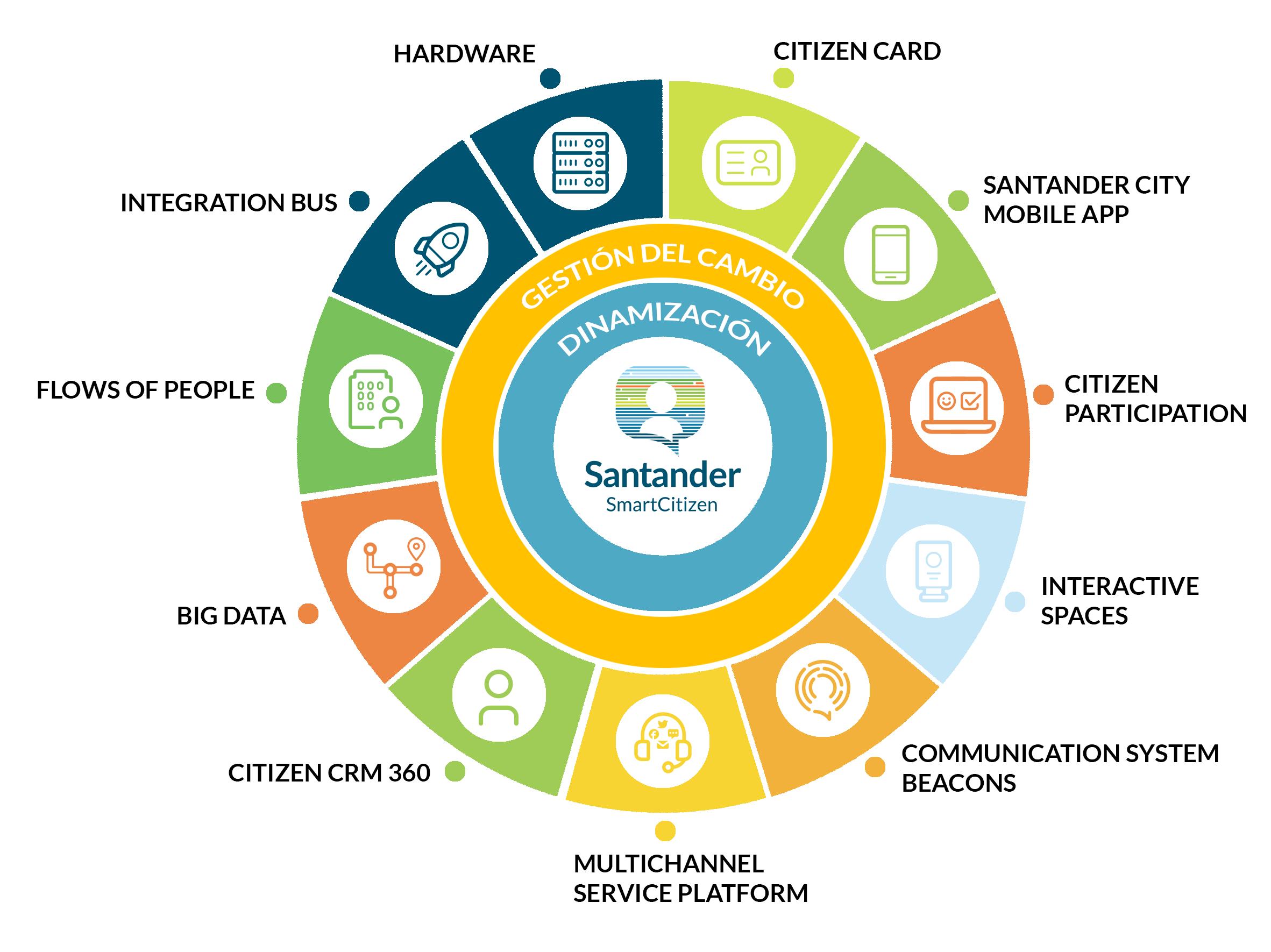 Santander is already at the cutting edge of technology in many fields and for this reason, we want to continue the irrepressible digital transformation of your city. The SmartCitizen Initiative will allow us to drive development and innovation in Santander's public services.

Our biggest challenge is to create a new integrated model for managing communication and relationships with citizens and companies, which will allow us to successfully carry out improvements to public services. To achieve this, we count on a partnership with Red.es and the European Commission, as well as a budget of 6.7 million euros, all with the aim of Bringing Santander to You #CercanoyTuyo.

To achieve our main goal of placing you, the citizen, at the center of all municipal action, we will provide you with tools that allow us to hear, understand and meet your needs in the most effective and straightforward way.

We, as your City Council, want you to be part of this project. On this page you will find all the details on the work we are doing.
Steps Taken by the Initiative
We are making great efforts to make Santander City Council a transparent and accessible administration. These are the new services available to you: The Citizen Card, which you can use to access buses, parking, municipal sports facilities, libraries, leisure centres, tourist attractions and cultural services, and more. The Santander Ciudad Mobile App, which, as well as giving you access to the Citizen Card on your phone, will allow you to view information on all municipal services, report incidents, and also complete simple administrative procedures with the City Council. Citizen Participation. We want Santander to be a more participatory city and to achieve this, in addition to developing a Plan to encourage people to get involved, we have created a new platform to make possible real and effective and participation, where the citizen is at the centre of things. Interactive Spaces. We want to be an accessible administration. For that reason, you will find spaces with public WIFI, furniture, charging points for mobile devices and interactive tables with games for kids, across the city. New ways of communicating with you. While you are walking around the city, you will receive notifications on your mobile phone, so that you can access information according to your preferences, through the app. Multichannel customer service for citizens and businesses. Connect with the City Council any way you want: telephone, chat, mail, social networks and instant messaging. Through the City Council, we have unified all the available information services so that you can access them in the most convenient and simple way possible. 360 Citizen. Thanks to the data we are collecting through our new internal data management platform (CRM), we will be able to offer you services adapted to your preferences, as well as anticipate and better adapt them in future. Monitoring of the flow of people in and out of public buildings and spaces. Using electronic devices, we can control the capacity of municipal buildings and spaces where the movement of people is usually high. This will allow us to know how many are entering and leaving these buildings and let you know if they are full or if it is a good time to visit them. Big data in the service of tourism and mobility. We are continuing to use aggregated and anonymised data from the mobile operator to provide you with information on visitors, overnight stays and mobility, as well as data that allow us to fully understand the city's economic activity.
As you can see, citizens, tourists and visitors are at the centre of the Santander SmartCitizen initiative. The services and improvements we are working on are focused on them since we are all part of the City. Developing these will require a substantial investment of both time and technology. We want you to join us in this process. On this page we will outline the steps we are taking.

The objective of the initiative is to Bring Santander to You #CercanoyTuyo.
When will these services be available?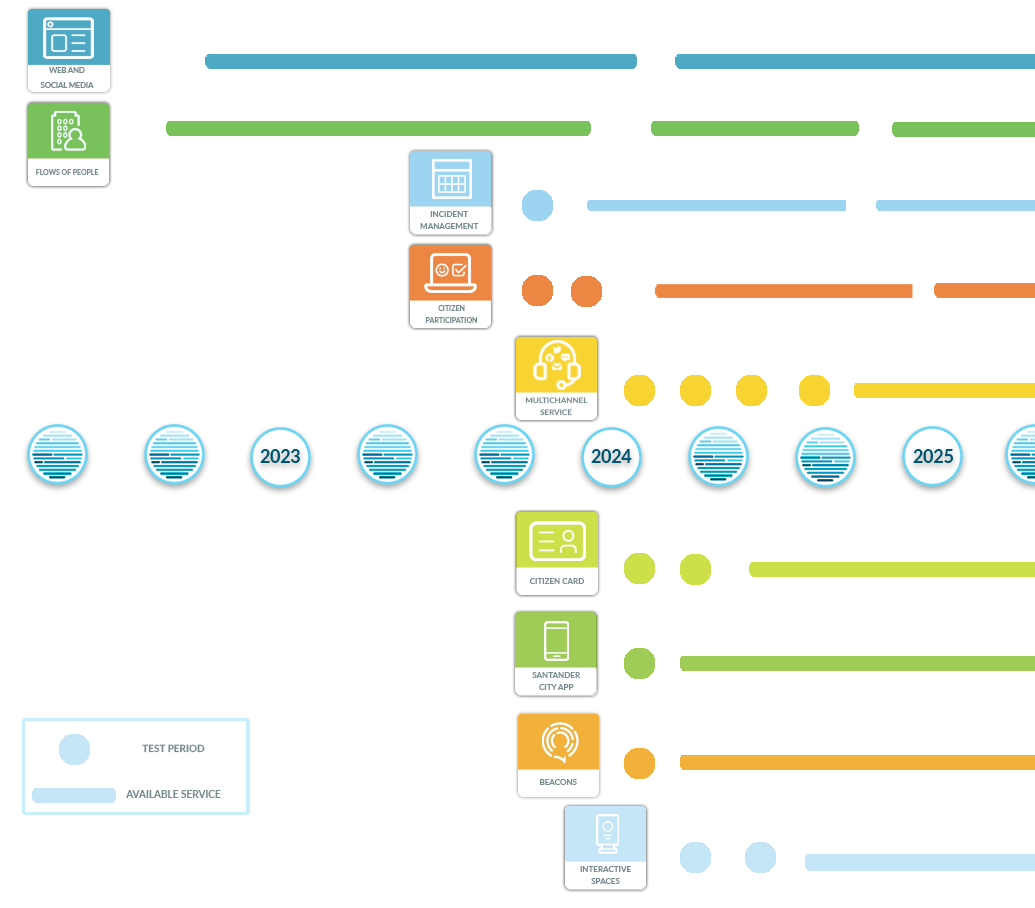 Where can you find them?