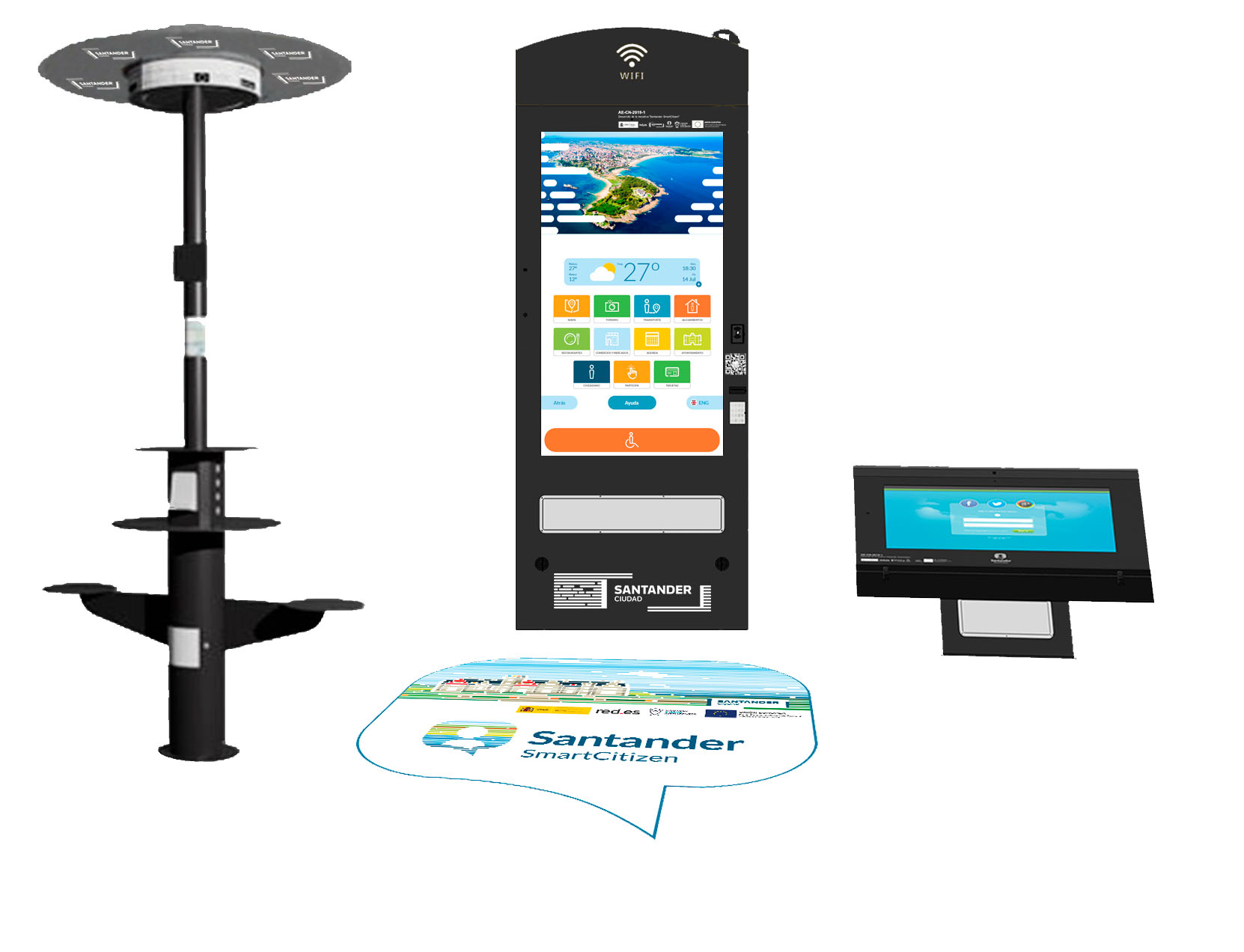 The City Council wants you to be at the centre of the Santander SmartCitizen initiative.
We are going to put the technology at your fingertips that will enable you to communicate with the City Council so that you can participate in city life and develop a close relationship with the community.
There will be 15 Technological Spaces at your disposal, spread throughout Santander; street furniture composed of interactive screens, benches where you can rest while you charge your phone and some which include touch tables where children can play games.
In addition, if you are a tourist or a visitor, you can plan your routes, buy tickets to museums and events in the city, see which restaurants you would like to eat in and which hotels you would like to stay in.
As we want you to be part of the Santander SmartCitizen project, we will explain in a fun way what's new and what benefits the project has for the city using activities on the street and on the Internet.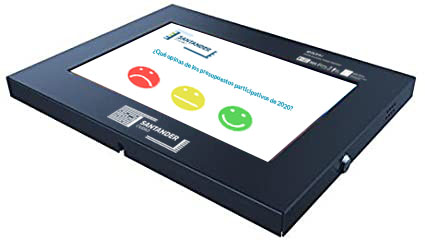 You will also be able to use the Citizen Participation Portal where you will have the opportunity to collaborate in certain municipal decisions, debates, surveys and consultations, and you will even be able to decide where some part of the municipal money is spent, with a participatory budget program. In addition, you will be able to evaluate the actions of the City Council through a simple anonymous survey on devices placed around the city and that will help us to improve our services.
Your opinion is essential for the City Council, so we encourage you to propose, think about and participate in initiatives within your community and to always think of Santander.
Let's bring Santander to you, #CercanoyTuyo.
You may also be interested in